HHS Productions Inc. can provide services for every stage of film production: pre-production, script development, writing, film production, film equipment, editing, sound, post, marketing, posters, web design and more.
We are also available for script consultations and script notes.
Lastly, we can facilitate taped auditions for actors.
——————————————————-
For more information click on any of the relevant links or tabs or email troygreenwood@hhsproductions.com
With a mining tycoon intent on building a railway through their property, a family of homesteaders must decide how far they're willing to go to defend their way of life.  
(feature length – in development)
Grieving the loss of their parents, a family is thrown into turmoil when their estranged brother returns intent on securing his inheritance.  Caught in the middle, their young daughter decides to take matters into her own hands.
A young man returns home over Thanksgiving to tell his family he has cancer.  But, with each member harboring their own secrets, and nobody willing to share, their festive feast may just be a reckoning.
Semi-Finalist at the Milledgeville Eatonton Film Festival 2020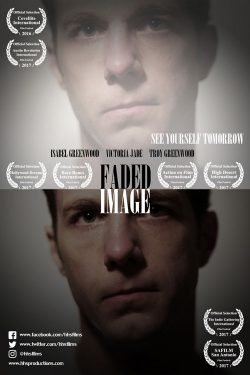 Returning to a pivotal moment of his adolescence, a man confronts the negative connotations that have subverted his identity. Through the prism of time, and the wisdom he's gained in the years hence, he offers hope as to what the future might hold if only we can find the will, determination, and support to persevere through the darkest of times. But is it too late for him?
Star Award - Indie Gathering Film Festival
Best Cinematography - Action on Film Festival
How to Survive (a Zombie Apocalypse) in Retail
Following a zombie outbreak that saw their parents disappear to Africa, two brothers, Simon and Will, struggle to maintain a sense of family while living together in their parent's house. Moving in their best friend, their girlfriends, and an old college friend, the group must confront the universal struggle that is growing up, becoming an adult, and working a retail job… only with the looming possibility of zombie attacks.
Star Award - Indie Gathering Film Festival
Best Mini Feature/TV pilot - Bare Bones Film Festival
Best Guerilla Short - Action on Film Festival
4K CAMERA, SOUND, LIGHTING, and EDITING GEAR ARE ALL AVAILABLE – Contact for specific details